Transitional Foster Care Services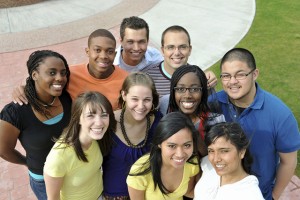 The Youth Leadership Development Institute (YLDI) is a unique, year-round program in Upstate South Carolina that assists foster care youth in transitioning out of the foster care system by taking a holistic approach in its presentation application. Targeting six components (education, employment, life skills, personal health, permanent housing, and supportive relationships), this program employs a plethora of learning tools that the participants can synthesize and implement to their highest and best use.
Members of the Youth Leadership Development Institute will be exposed to the Rising Stars Performance Model – a self-directed life development process which prepares you for a future of excellence and success.  The Rising Stars Model reinforces a 27-year old, proven, results-based development process that helps today's young people develop their personal leadership, individual character, and job readiness skills.
While services are implemented using a carefully designed curriculum and case management approach, the goal of the YLDI is to equip each client with the necessary skills to make a smooth transition from their current foster care status to become independent and assume an economically sustainable life style.
For more information, please contact us at 864.244.3862 or send an email to the YLDI.