About Upstate Network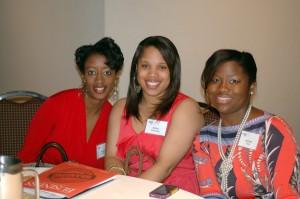 The purpose of the Urban League Upstate Network Young Professionals (Upstate Network) is to support the objectives of the Urban League of the Upstate, National Urban League, and National Urban League Young Professionals; to promote the development of young professionals in the Upstate area and to serve locally through social and community action in five main areas: Financial Literacy and Empowerment, Youth Mentoring and Development, Civic Engagement and Advocacy, Personal and Professional Development, and Health Literacy and Advocacy.
We are recognized throughout the community for our members' accomplishments. Being a part of the Upstate Network not only serves as a great networking tool, but also provides a structured way to volunteer, enhance leadership ability and ultimately give back to the Upstate community! The Upstate Network works to fill a void in the community by attracting, assisting and supporting the next generation of leadership to create positive change.
 The organization engages and supports young professionals and community members through a diverse array of professional development services. Historically, the Urban League has been recognized as the nation's oldest and largest community-based movement devoted to empowering the underserved to enter the economic and social mainstream. Today, there are over 100 local affiliates of the NUL located in 36 states and the District of Columbia, and over 52 National Urban League Young Professionals chapters, providing direct services to more than two (2) million people nationwide through programs, advocacy and research.

As the baby boomer generation moves towards retirement age, the Upstate community is facing a strong need to attract new leaders and retain and develop leaders currently in this city. While experts disagree on the exact scale or nature of any coming leadership crisis, there is clear consensus on the need to develop young professionals currently in the community, seek sources of new talent, and focus on increasing the diversity of the ranks of local leaders. The Upstate Network helps to develop the pool of talent already in our community and promote increased retention through career resources, professional development and peer support.
Join the movement today!